CBD is quickly becoming the Taylor Swift of the wellness world — catchy, healing, and a little too omnipresent in everyday life.
With so many touted benefits (pain relief! reduced anxiety! better sleep!) and so many formats to try (oil! gummies! lube!), it's no wonder everyone is jumping on the CBD train. And just like "Lover" or "Back to December" gets you higher than a kite, you might be wondering if CBD can do the same.
The short answer: CBD won't get you high. Even though CBD comes from cannabis (the same plant species that brings us marijuana), CBD products contain little to no THC — the psychoactive chemical that creates a high, euphoric effect.
It may, however, provide a host of other benefits. Here's everything you need to know about the effects of CBD and how it differs from a THC-induced high.
Here's the deal: CBD is one of more than 100 natural compounds called cannabinoids that come from the cannabis sativa plant (aka a marijuana or hemp plant).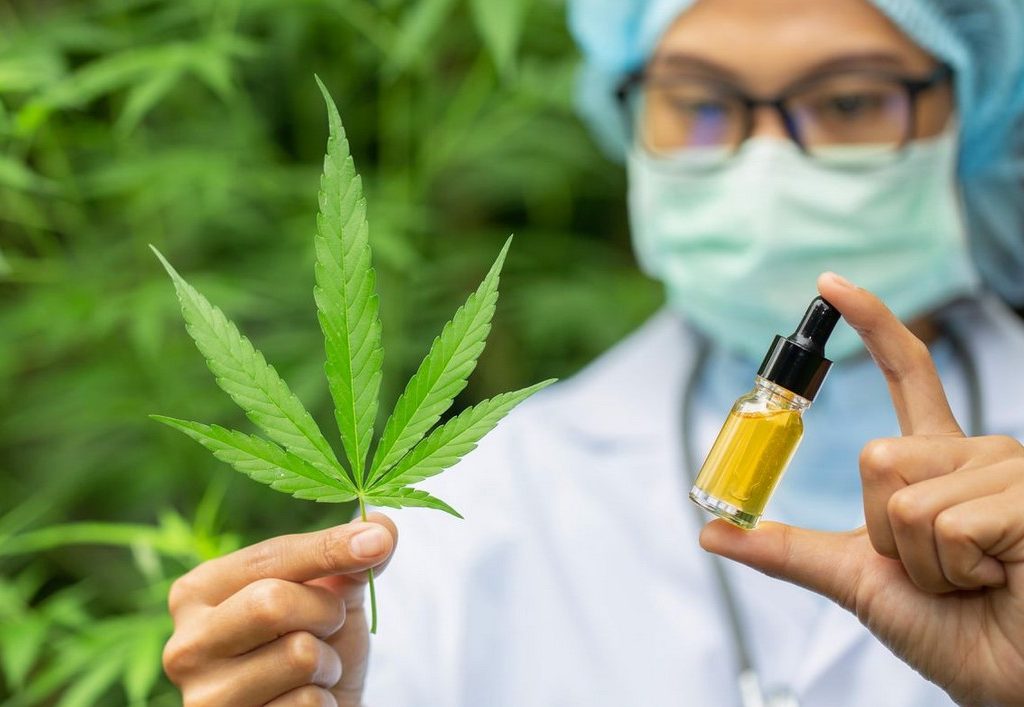 Tetrahydrocannabinol (THC) is a popular cannabinoid known for its psychoactive effects. But don't confuse THC with CBD — these two might come from the same place, but that doesn't mean they do the same things.
As we mentioned earlier, THC makes you feel the high that's often associated with smoking marijuana — and CBD does not. But CBD and THC do share a few side effects (more on those in a minute).
CBD might help you feel more relaxed and calm and less anxious, and it may even help you fall asleep. It has the soothing qualities of THC without the high or "stoned" effect.
CBD comes in many forms, and while they all have similar effects, each one is slightly different.
Oils and tinctures
Oils infused with CBD are popular because they're easy to take and they get absorbed into your body very quickly, meaning you'll feel the effects quickly.
CBD oils are typically placed under your tongue using a dropper. They're great for anyone who doesn't want to take pills but wants to try CBD.
Capsules and pills
There are CBD capsules and pills that may help with a variety of issues, including sleep deprivation, digestive problems, and seizure disorders. You take them just as you would any other pill.
The main difference between a pill and an oil is that the pill takes longer to be absorbed by your body, so you may not feel the effects quite as quickly.
Creams and lotions
Some CBD-infused lotions and creams are meant to relieve muscle and joint pain. Others claim to be beneficial for various skin problems, such as eczema or acne, although there isn't much scientific evidence to back that up. You might even find CBD in some skin care products.
Edibles
While CBD gummies are really popular, you can also find CBD in candy, chocolates, cookies, and even beer and wine.
Vaping
The fastest way to experience the effects of CBD is to inhale vaporized CBD oil, which you can do with an e-cigarette. Vaping CBD oil sends it into your bloodstream, so it's absorbed really quickly.
But the safety of vaping is being very seriously questioned, so it's not something to take lightly.
How does CBD work?
Humans and other mammals have an internal network of chemicals and receptors in the central and peripheral nervous systems called the endocannabinoid system. These receptors, named CB1 and CB2, bind with molecules called ligands (in this case endogenous cannabinoids like anandamide) to control the release of neurotransmitters like glutamate and dopamine. The endocannabinoid receptors, ligands, and certain enzymes work in concert to affect a variety of processes in the body, including thought, memory, mood, pain management, and appetite.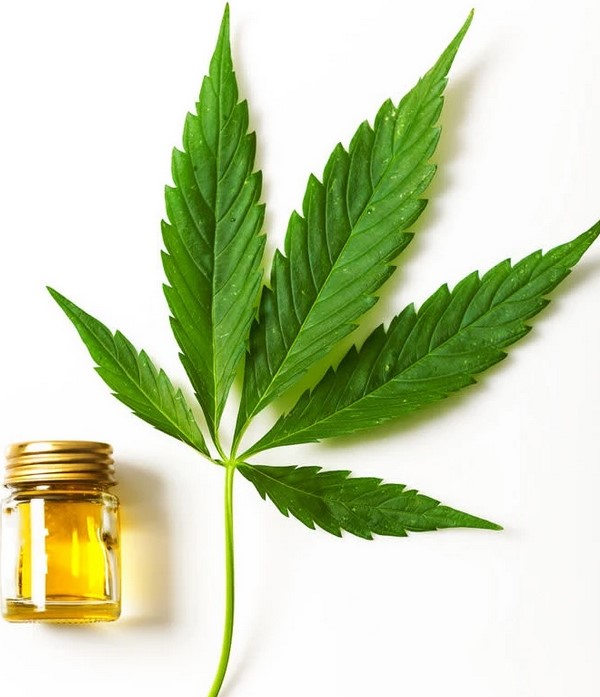 Cannabinoids created outside the body—called exogenous cannabinoids—like CBD and THC from the cannabis plant, can also bind with the CB1 or CB2 (and other) receptors to produce various effects and moderate some physical functions. THC can relieve nausea and increase appetite, and both CBD and THC are effective for pain relief. CBD is an antioxidant and an anti-inflammatory, and has proven medically effective in treating certain seizure disorders.
Cannabinoids like CBD and THC are not considered dangerous, because they don't affect the parts of the brain that regulate vital functions of the body. Unlike opioid receptors, the cannabinoid receptors will never signal your lungs to stop breathing. For this reason, it's practically impossible to overdose on cannabis.
Is CBD psychoactive or intoxicating?
CBD is thought to be helpful in treating anxiety and insomnia. And while the scientific research isn't absolutely clear, anxiety, stress and sleep problems are the most common reasons consumers use CBD. For many people, CBD is relaxing.
Interestingly, marijuana strains that have significant quantities of both CBD and THC rarely produce the undesirable effects—like paranoia and anxiety—sometimes experienced with weed that's high in THC but has low CBD content. CBD apparently "competes" with THC on the CB1 receptors, and thereby moderates the psychological effects of its racier relative.
How does CBD make you feel?
As we've already discussed, CBD's primary sensation is relaxation. People describe it sometimes in terms of neutralizing pain and discomfort, or removing stress. For some, that feels like an effect in itself. For others, it's an exaggerated sense of peace and calm, or just a lack of whatever negative feelings they had experienced before.
Because CBD is an anti-inflammatory, it can reduce pain and relax the body. That, along with the stress and anxiety relief, may be noticeable. A first-time user of CBD tincture and CBD capsules told Vaping360 that he felt "super relaxed, no anxiety, no pain, and almost like I was floating."
People who vape or smoke CBD-rich hemp flowers (buds) or high-CBD/low-THC marijuana flowers seem to experience the most obviously psychoactive effects. That may be because the flower contains a higher level of THC than other CBD products.
A high-CBD cannabis flower user on Reddit described "an effect" that "could be described as an anti-effect." They said that "something happens and things seem to lift away with no feeling." A Vaping360 editor says that CBD "both dulls and clarifies your mental state. Either way, your mental state can be altered."
Vaping and smoking expedite the active ingredients to the brain (through the lungs) much more quickly than other delivery methods. Using CBD oil tinctures sublingually (under the tongue) is the second-fastest method (though still much slower than inhalation). Using CBD edibles or swallowing a tincture is the slowest, since the CBD must process through the liver before reaching the bloodstream and brain.
It's possible that some users feel the presence of any amount of THC when it's mixed with CBD. That's the well-known "entourage effect" theory, which basically says cannabinoids combine to create more than the sum of their parts. It's worth experimenting with different kinds of CBD products to see what feels best to you.
In addition to CBD-rich flowers, CBD can be consumed in vape juice (e-liquid), CBD oil tinctures, edible products like gummies and drinks, in capsules, and in a wide variety of topical lotions and creams. CBD e-juice can be vaped in a regular vape mod or pen, or taken orally like a tincture. But even if its label calls CBD e-liquid "oil," it isn't really oil; e-liquid is made with propylene glycol and vegetable glycerin. Tinctures are made with actual CBD oil and carrier oils like MCT or coconut oil, and can only be consumed orally, never vaped. Inhaling real oils can be dangerous.
One product to avoid is CBD oil that has been adulterated with synthetic cannabinoids. These are lab-created chemical compounds that bind with the same cannabinoid receptors in the brain that THC and CBD do. But they can be as much as 100 times more powerful than THC, and have been known to cause extended psychotic episodes and even death. They're often sold under the brands Spice and K2 (but there are many others) in truck stops, head shops and convenience stores. Sometimes they're sold as vape juice in bottles marked CBD.
Avoiding synthetic cannabinoids—or other less-sinister additives you don't want, like melatonin—is simple. Buy from reputable dealers who offer a third-party chemical analysis of the products they sell. That's something you may want to do anyway if you're concerned that the CBD oil you buy could make you fail a drug test.
Can CBD make you fail a drug test?
CBD is extracted from hemp and processed into different kinds of CBD products. CBD isolate and broad-spectrum CBD contain no discernible THC, and are the safest ways of using CBD if you are concerned about a drug test. Full-spectrum CBD contains traces of THC, and although it too is unlikely to make you fail a test, it should probably be avoided to be absolutely sure.
CBD derived from hemp plants almost always contains less than 0.3% THC, which is the legal maximum it can include unless it's sold by a licensed dispensary in a state with a legal marijuana market. You can verify how much THC a product contains by checking the third-party test on the manufacturer's website. If the seller can't produce a test, or you feel hesitant, move on to a different company.
Hemp-derived CBD oil is highly unlikely to make you fail a drug test. As long as the CBD you choose has been tested by a third party, and is sold by a reputable retailer that stands behind its products, you can use it with confidence and enjoy the benefits CBD offers.