The medical benefits of marijuana have just been discovered and are still being investigated. But, new evidence of its healing potential is enticing many to grow their low-cost organic weed at home.
Not only does growing your marijuana make it easier for you to cultivate the strains of weed that are right for your needs. It also allows you to get a high experience that is customized specifically for your personality, with all the misinformation and confusion out there about weed on display in dispensaries.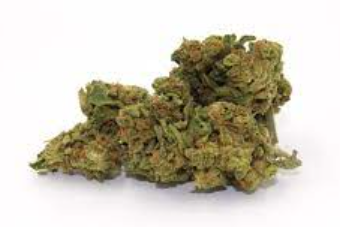 If you are going to grow your marijuana, you should consider some of these best strains for 2020.
Blue Dream
The most popular hybrid strain of marijuana in the United States, Blue Dream offers a high THC yield averaging 21%.
Pros:
The sweet scent of berries.
Helps with depression and nausea.
Can be grown indoors or outside.
Cons:Can attract parasites when grown outside.
Blue Dream is a prized hybrid strain of cannabis that was bred in California. It offers all the muscle-relaxing, daytime effects of a good sativa with the easygoing effects often associated with indicas. Grown indoors or out, this marijuana variety can grow up to 67 inches tall, producing plants that are taller than those from typical strains.
Gorilla Glue
Many strains of marijuana contain a mix of indica and sativa, with the former being more potent. Gorilla Glue is one such strain that has 50% indica and 50% sativa.
Pros:
Can be grown indoors and outside.
Feminized seeds.
Up to 26% THC.
Cons:
Low CBD.
Growers often recommend Gorilla Glue for relaxation. It's a hybrid strain with equal parts indica and sativa, giving it strong THC content. The pungent earthy smell will be present until the buds mature, about 8-9 weeks after flowering. Each 3×3 ft area can produce 18 oz of bud per harvest.
OG Kush
OG Kush is a 25%/75% hybrid mix of sativa and indica which provides you with full-body relaxation.
Pros:
High yielding when grown indoors.
Gives feelings of euphoric joy.
THC up to 19%.
Cons:
Outdoor growth leads to bugs and powdery mildew.
OG Kush is a cross between the Afghan and Nevil's Wreck strains, which has made it a target for indoor growers. Even though the plant is small, its yield in THC makes it one of the strongest hybrids on earth and with few side effects. With pine-scented buds that start out smelling "earthy".
White Widow
White Window is a strain that, by most people's standards, is old – but it made its mark as one of the strongest hybrids of 2020.
Pros:
Uplifting, relaxing, and creativity-inspiring at once.
Great social strain.
Pungent aroma with earthy hints.
Cons:
Can be challenging to grow outside.
If you're looking for a mellow high, look no further than White Widow. It is a hybrid of South American sativa and Indian indica that contains THC of up to 25%.
White Widow is a potent weed that gives the user a smooth high. It has an earthy, spicy scent with hints of pine and it tastes like them too. This marijuana hybrid tends to be easy to grow inside due to its sensitivity to light outdoors, but if you're brave enough, it can also be grown outside in warmer climates.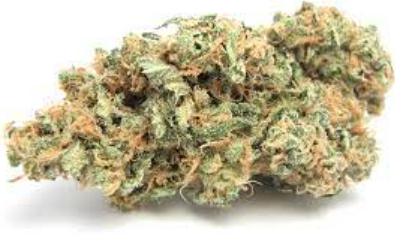 AK 47 Strain
AK-47 may have a violent name, but the weed is quite mellow and amiable.
Pros:
Has won more than a dozen awards.
Offers a longer than average high.
Flowers in just seven weeks indoors.
Cons:
Can be sensitive to mold and fungal rot.
AK-47 is a South American sativa-Afghani indica hybrid that provides consumers with clarity, relaxation, and relief from anxiety. The strain can contain up to 20% of THC, giving users an appetite too.
AK-47 is a cannabis varietal that many claims last longer than normal. Despite its sour fruit notes, AK-47 has an earthy smell with hints of spice. It grows easily outside in the right climate but will be ready for harvest by October 14th if it is grown inside starting August 20th.
Sour Diesel Strain
Sour Diesel strain is a high-yielding plant that relieves stress and anxiety.
Pros:
Offers a psychedelic high.
Up to 20% THC.
Best grow indoors.
Cons:
Prone to powdery mildew.
Sour Diesel plants take roughly ten weeks to flower and yield 16 ounces per 3×3 feet of grow space. It performs well outdoors but is best grown indoors because it's occasionally prone to powdery mildew. This hybrid strain offers massive yields: it smells like a diesel with flavors of lemon, herbs, and earthy notes.
Jack Herer Strain
Named after the author of The Emperor Wears No Clothes, an avid marijuana activist himself, the Jack Herer strain is considered the perfect blend with 20% indica and 80% sativa.
Pros:
Up to 20% THC.
Powerful medicinal properties.
High disease resistance.
Cons:
The strong strain that produces some side effects.
Jack Herer is a potent strain that provides physical euphoria and invigorating cerebral effects. It can relieve symptoms of anxiety, but it's also easy to cultivate and harvest. Ready for harvesting in 8-10 weeks, this hybrid strain yields 18 oz per yard of cannabis.
Cherry Pie
Grow the Cherry Pie hybrid strain for a relaxing, happy feeling and a pleasant aroma.
Pros:
Can be grown indoors or outdoors.
Potent with 23% THC.
Smells like sour and sweet cherries.
Cons:
Needs frequent and careful pruning.
A mix of 20% Sativa and 80% Indica, Cherry Pie's vegetative growth is relatively quick but flowering takes around 8 weeks. The famously fragrant buds are earthy, sweet, and berry-like with a substantially potent high. Although it requires meticulous care (including being cloned only) due to being self-pollinating.
Chemdawg
Chemdawg is a hybrid strain of 80% indica and 20% sativa that has a relaxing effect on the body.
Pros:
High THC levels up to 25%.
Fast flowering.
Flowers in 8 weeks.
Cons:
Can be challenging to cultivate as a beginner.
Chemdawg is one of those plants that offer a powerful high with THC up to 25%, yet also contains CBD levels for stress relief. The origins of this hybrid strain are unknown, but some believe it's a cross between Nepalese and Thai sativa. This plant can be difficult to grow as a beginner because it needs more attentiveness.
LA Confidential
L.A. Confidential has THC levels that can reach as high as 25%, which is strong medicine for your body and mind
Pros:
Can be grown in high temperatures.
A top pick among medical marijuana patients.
Pine scent.
Cons:
L.A. Confidential is one of the most popular types of marijuana for medicinal purposes and can offer a feeling of euphoria, psychedelia, and pain relief with the addition of CBD. It originates from Southern California with moderate amounts of THC that are better suited to an indoor garden environment in high temperatures; it has its unique fragrance.