Cannabidiol, or CBD, is the second most common cannabinoid found in cannabis. Unlike its euphoric sister, THC (or tetrahydrocannabinol), CBD plays it cool, offering relaxing, non-intoxicating effects that lend themselves to a variety of personal and medicinal uses. Because CBD lacks the stoney side effects typical of high-THC strains, it's a great choice for patients needing to keep a clear head while treating pain, nausea, headaches, stress, anxiety, muscle spasms, epilepsy, and more.
It's clear that many people have experienced the upsides of CBD, but with so many high-CBD strains hitting the market today, it can be difficult to choose the one for you. Here, we'll go over what it means for a strain to be high in CBD along with identifying which high-CBD strains are the most popular and easy-to-find based on Leafly user-submitted reviews.
The Importance of High CBD Strains
To understand the significance of a high CBD marijuana strain, we first need to understand the benefits of CBD within the body. CBD is one of the principle cannabinoids within cannabis which, when consumed, interacts with the endocannabinoid system, or ECS – an innate biochemical network that exists in all mammals and controls a variety of different functions.
The ECS has two primary receptors, CB1 and CB2, which govern a variety of functions in the body. These receptors have been found in all parts of the body, with CB1 receptors occurring most prevalently in the brain and central nervous system and CB2 receptors spread more generally throughout the body.
CBD has triggered both receptors, but depending on which receptor is triggered, very different responses can be produced.
Interestingly, CBD appears to be unique in the way that it interacts with ECS receptors; instead of acting like THC and binding itself to the receptors, CBD instead influences the receptors indirectly, allowing for a gentle and more easily-processed response by the ECS.
What CBD is known to work on is the 5-HT1A receptor, which is responsible for the release of serotonin, the feel-good neurotransmitter. Melatonin, which helps regulate your circadian rhythm and get a good night's sleep, is synthesized from serotonin. This is how CBD is able to positively affect both mood and sleep quality.
If you're desiring any of the medicinal effects of CBD, you will need to find the right intensity of CBD that works for you. Generally, taking a higher dose of CBD is fine as there appear to be limited consequences with regard to too much CBD.
So without further ado, let's take a look at five of the highest CBD strains of cannabis that are currently available on the market.
What does it mean for a strain to be high in CBD?
CBD stands for cannabidiol, a non-intoxicating cannabis molecule with a variety of anecdotal and studied benefits. Strains high in CBD are popular with users for help with:
Pain relief
Inflammation
Seizures
Anxiety
Just as you can search for strains high in THC, sativa, or indica, you can also search for strains high in CBD – and Leafly users do just that.
If you're interested in finding high CBD strains yourself, look for strains that contain only circles in their Leafly strain flower. This will help you find strains that consistently express high levels of CBD, which is more likely to bring you clear-headed relief. But if you're ready to cut to the chase, here are the top picks from our users:
Lifter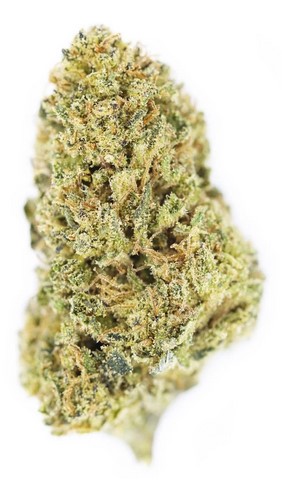 Total Cannabinoids – 22.8% | CBD – 17.8%
Highlights
High CBD content
Peaceful energy daytime strain
Lingering sweet and funky aromas and flavors
Hand-trimmed
Sold as pre rolls & flower
Strain Description
Lifter CBD nugs have a bold terpene profile offering a unique, flavorful and smooth smoke. Sweet, funky and fruity flavors are highlighted against a backdrop of earthy pine.
Lifter perhaps one of the most popular hemp strains in the US which works well in all daytime situations, from business to pleasure. It promotes a feeling of contentedness, offering a peaceful energy that will keep you motivated and focused all day.
Our Lifter strain is sold both as pre-rolls and as loose CBD flower for people who are more experienced with rolling joints or want more CBD for the price.
Lifter is made by Oregon CBD genetics.
Bubba Kush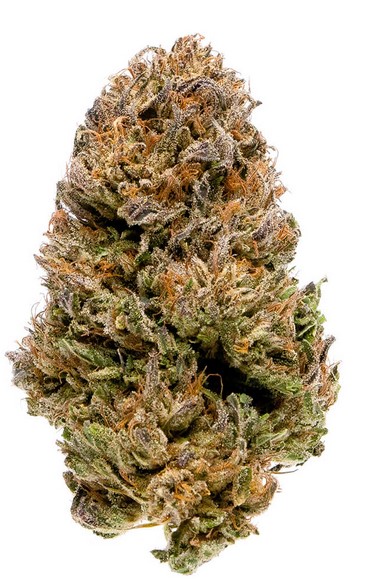 Total Cannabinoids – 16.18% | CBD – 14.5%
Highlights
Medium-high CBD content
Sedating nighttime strain
Exotically flavored with chocolate and spice
Hand-trimmed
Sold as flower and pre rolls
Strain Description
A classic and popular strain that will bring decadent and exotic aromatics to a joint near you. Expect chocolate, coffee, and faint coconut notes with a deliciously spicy, citrus finish on the exhale.
Bubba Kush CBD nugs has gained fame for its extraordinary abilities to send you straight to La La Land, so make sure you've finished your To Do list for the day before lighting this one up. Without a doubt, this is one of the best CBD strains for the night and you'll fall in love with it immediately if you're looking for a fast-acting strain to help you switch off.
Super Sour Space Candy
Total Cannabinoids – 18.5% | CBD – 16.34%
Highlights
High CBD content
Chill strain for both day and night
Very sound and sweet flavors
Hand-trimmed
Sold as flower
Strain Description
Just like the original Sour Space C, this strain has notes of green apples and sour candies. However, this super sour variation has an even more tangie taste of lemons and delicious sweet fruits.
Comes with big beautiful buds that can be enjoyed at any time of the day. The mind melting effects help you get your thoughts right while you feel your shoulders drop and your smile lift.
Sour Lifter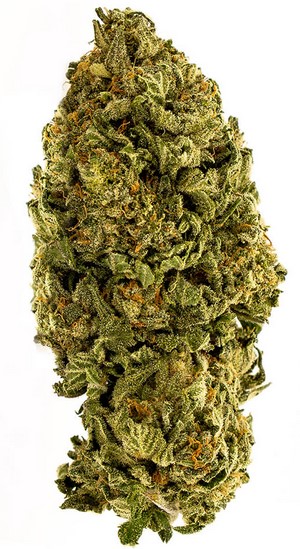 Total Cannabinoids – 19.62% | CBD – 17.42%
Highlights
High CBD content
Daytime strain
Unique and flavor-packed with citrus and diesel
Hand-trimmed
Sold as flower
Strain Description
Sour Lifter puts a fun new twist on the original Lifter strain. It has a more pungent, gassy, diesel and citric flavor but the same uplifting, clear headed and calming effects.
With almost 20% total cannabinoids and a rich terpene profile, Sour Lifter makes excellent use of the entourage effect to give you the best results from your CBD flower.
Sour Special Sauce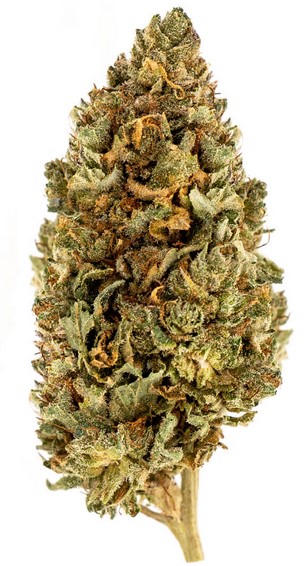 Total Cannabinoids – 17.3% | CBD – 16.67%
Highlights
Medium CBD content
Relaxing evening strain
Sour citric flavor with diesel notes
Hand-trimmed
Sold as flower
Strain Description
With berry-like sweet and sour notes and a gassy and earthy undertone, Sour Special Sauce is uniquely different in flavor from original Special Sauce. The effects however, give you the same chilled out and relaxing vibes but with a slightly more focusing and creative twist.
Hawaiian Haze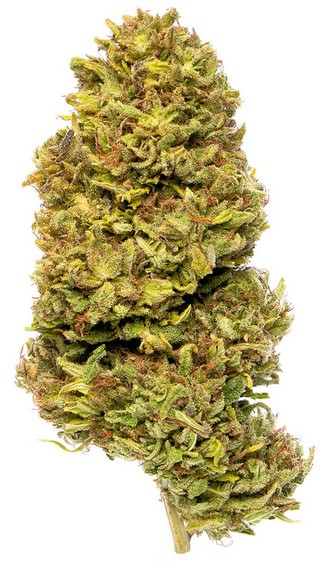 Total Cannabinoids – 17.2% | CBD – 15.13%
Highlights
Medium-low CBD content
Energetic daytime strain
Totally tropical tastes
Hand-trimmed
Sold as pre rolls & flower
Strain Description
Hawaiian Haze won't disappoint your tropical expectations as the aromas and flavors will send your imagination packing to an island paradise. This hemp flower is an absolute pleasure to smoke, exuding fruits such as pineapple and mango, accented with sweet summer petals, all with an earthy and peppery finish.
This CBD strain is sure to put a spring in your step that will help kick-start your day the right way, also setting you up well for parties and social occasions. The slightly lower CBD content makes it an ideal strain for hemp newbies, lighter CBD users, more frequent smokers, and it will also mix well with cannabis products.
Another strain with genetics by Oregon CBD.
Cherry Abacus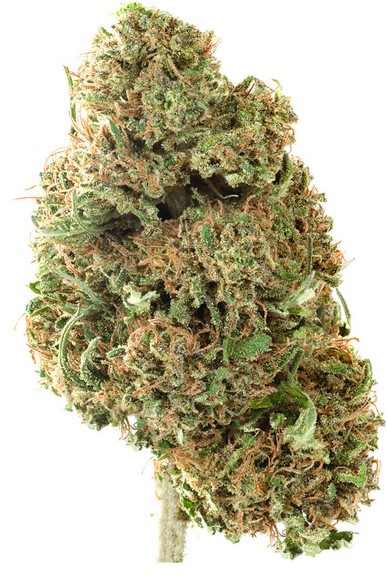 Total Cannabinoids – 16.4% | CBD – 15.87%
Highlights
Medium CBD content
Balanced evening strain
Flavor of cherries and red berries
Hand-trimmed
Sold as flower
Strain Description
Cherry Abacus is a loud, aromatic CBD strain with small to medium sized buds that are dense and lightly covered with trichomes. It has a fruity and floral scent with rich notes of red berries with cherries in particular. Some even think the aroma is similar to that of Cherry Coke.
Cherry Abacus is perfect for relaxing the mind and body without getting completely locked to the couch. A strain for winding down after a long day when you want to melt away tension and discomforts.
---
Of course, these are not the only high CBD strains out there, but they are certainly some of the most popular. With more emphasis placed on the healing powers of cannabidiol, new strains with high CBD levels are sure to be developed in the near future. Something we are all looking forward to!