Vaping weed doesn't reek. There's no smoke to tear up your throat. And unless you make a spectacle of it, dubbing yourself that asshole, it's subtle. Those who vape their cannabis often do so because the dosage is easier to control—chalk that up to the wonders of technology—and the effects feel less jolting than more traditional means of getting high. (Although, folks who don't regularly partake might find vaping to be more intense than smoking, according to one study.) To be fair, you do lose that transformative experience of coughing your esophagus out over a poorly wrapped joint or getting so high off of one rip from a communal bong that the stars fall to Earth and the moon waves hello. Hey, sacrifices must be made.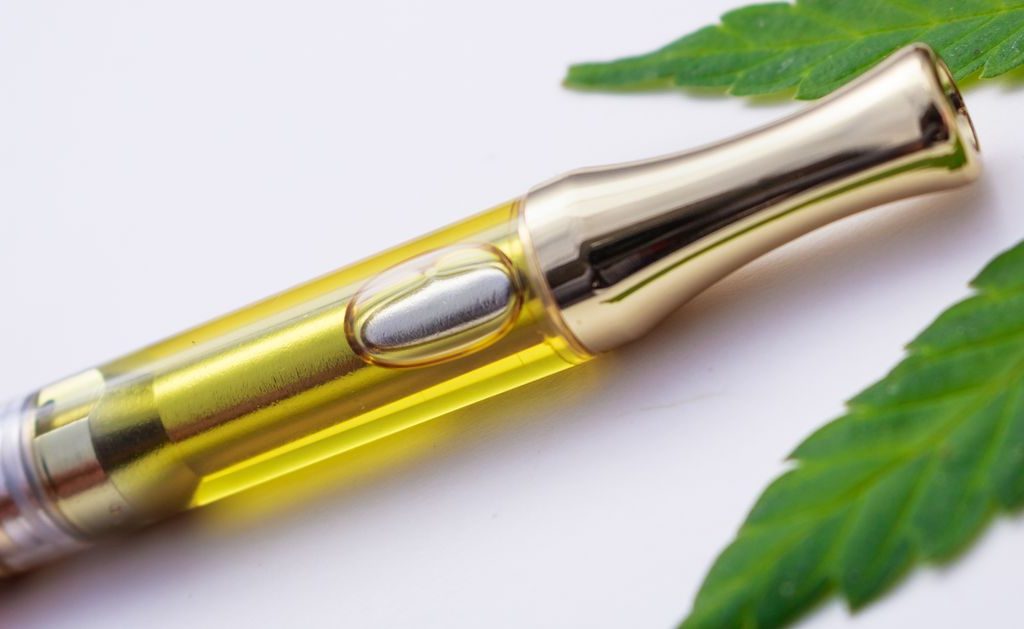 Vapes make dry herb, concentrate, or oil hot enough to activate the THC that sets you sailing, but not so hot the cannabis combusts into smoke, defeating the entire purpose of vaping. To broadly summarize the tech in the least boring way possible, there are two kinds of vaporizer heating systems used to extract high-making chemicals and flavor from cannabis: one that uses conduction heating and one that uses convection heating.
Conduction heating puts your weed in direct contact with the vape's heating element—like its coils—often getting you a faster heat time. However, if your product is too close to the heating element for too long, it'll burn. (Simply shifting it around in the vape's chamber is an easy fix.) Convection vapes tend to be more finicky and more expensive, but oftentimes are worth it for the vapor alone, especially if you prefer using dry herb. With these, the weed product doesn't come into direct contact with the heating element. Instead, very hot air from the heating element circulates through the vape with every pull, indirectly vaporizing the product. On one hand, your product won't combust, and the vapor is more even and flavorful. On the other, convection vapes can take longer to fire up, so patience is a virtue. These days, vapes can stick to one type of heating system or the other, but many market themselves as neither or both.
If you're here, you're likely already sold on vaping cannabis in one of its forms. But we'd be negligent to not quickly run through the science of weed vaping. Going the smoke-free route with a vaporizer is considered "likely less harmful than smoking" marijuana, because smoke itself is bad for your lungs. You know, the whole Joe Camel thing. The CDC has linked lung illness and some deaths to vape products with THC—remember the vape outcry of 2019?—but the big asterisk is that the THC products to blame were for the most part acquired from bootleg, black market sources. The lesson here is: Don't be an idiot about where you get your oil. And because, annoyingly, marijuana is still illegal under federal law, hard-hitting research about vaping it remains scarce in these early days of legalization.
Using a THC vape pen is the modern way to toke… without smoke! Whether used with popular delta 8 THC carts or delta 9, weed pens have become popular for multiple reasons. Simply put, they're easy to use, convenient, and very effective at getting the most out of your cannabis concentrates. Plus, since you're not incinerating your material, the taste is great and the smell is faint. What more could you ask for?
There are countless vape pens on the market, and we have tested a large chunk of them throughout the years. The seven best weed oil pens you'll see in this list have been selected for their build quality, design, reliability and performance with a variety of pre-filled THC oil and distillate cartridges. If you're a newbie, make sure to read the guide below, even if you know how to use a vape pen. It explains exactly what a THC vape pen is, and provides some useful tips for using one.
A weed pen, or THC oil pen is a relatively simple, two-part electronic device used to vaporize THC oil, delta 8 THC carts and other cannabis distillates. An evolution of early vape pens, weed vape pens are most often shaped like writing pens—hence the name. Sometimes they are referred to as a cartridge battery. That's because every weed pen houses a small battery that heats your oil in an atomizer cartridge containing a wick and a heating coil. This heating process turns concentrates into THC-filled vapor.
Voila! With the press of a button and a drag on the mouthpiece, high times are on demand. The odor is faint and dissipates quickly, so THC pens are the most convenient way to fly high while cruising under the radar. Keep reading to find out how to use a pen with your own THC oils and cartridges.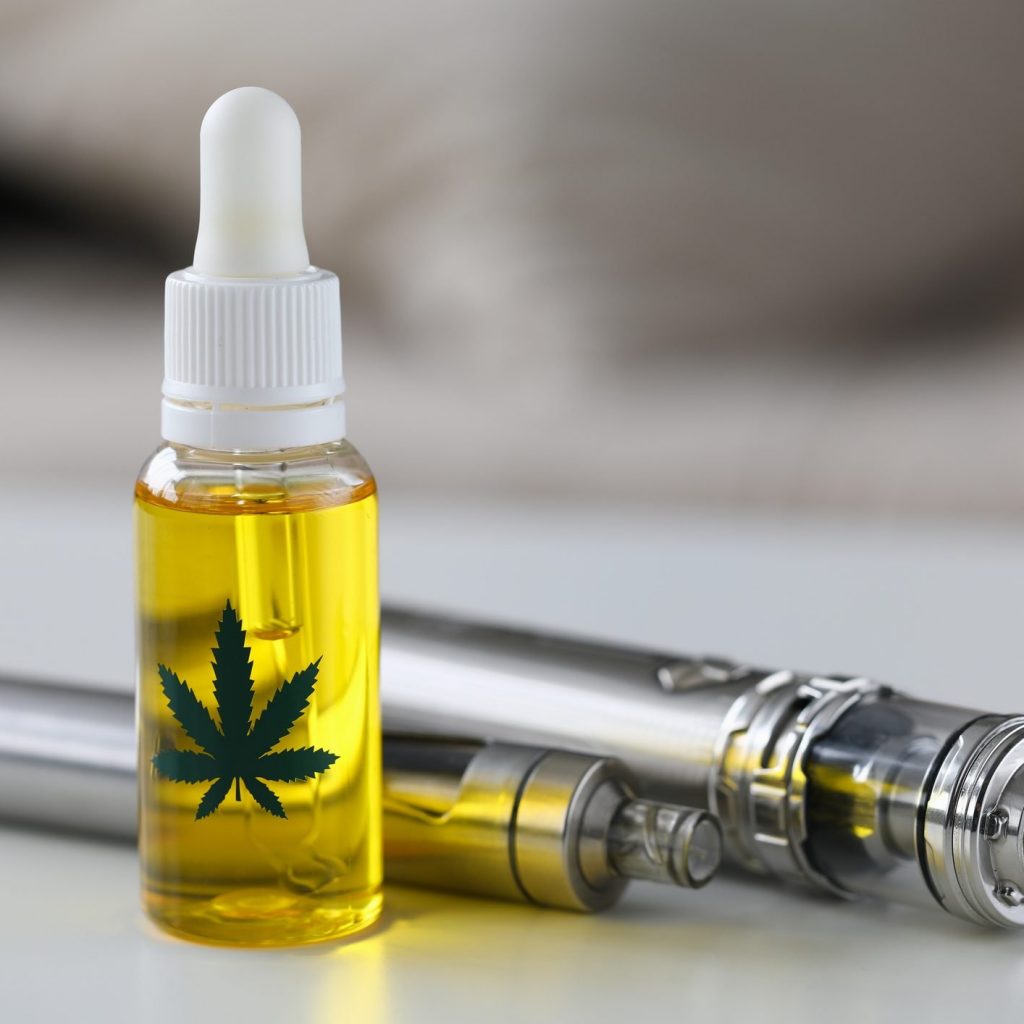 Tips for getting started
The first thing you'll need is a THC pen and some THC oil or distillate. Cannabis oil is generally sold in prefilled cartridges, but can be made or purchased separately for refilling your own carts—which is more cost-effective but requires a bit more work. Ideally, you want THC oil that comes preloaded into a syringe.
There are two ways to use a marijuana vape pen. If you have a prefilled cartridge, you simply screw it onto the pen and press the button. If you buy a kit that includes an empty cart, you'll want to fill it with your oil or distillate—more on that later. Here are a few key pointers for getting started with your THC oil pen:
Oil vape pens are designed for cannabis oil and distillate cartridges.
To avoid having your session interrupted, charge before use.
The higher the milliamp rating (more mAh), the more battery life the vape pen has.
If the device has adjustable power, turn it down to its lowest setting and adjust up from there.
Replace the cartridge as soon as the flavor and performance drop off to avoid wasting your oil. (Scroll down to learn how to fill and extract THC oil.)