CBD water has its unique properties, but how well does it work compared to other CBD products? Drinking alcohol can be fun, but it also has some rules to follow. 
Should you drink CBD water?
CBD water is just one of the many CBD products—from gummies to eye drops to lotion—that are available for purchase. As with many other forms of cannabidiol, CBD water has specific features in terms of how quickly it works, how long the effect lasts, and what dosage is most effective.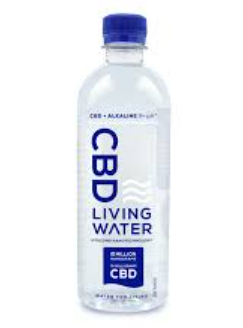 While CBD water contains a much lower concentration of CBD than other products, on average it has about five milligrams with greater concentrations in some products. Compared to CBD oil or gummies, other edibles have much less cannabidiol per serving.
Light and air can degrade CBD, so drinking a beverage in a clear bottle or one that is repeatedly opened and closed over time may contain lower concentrations of CBD.
The type, as well as how it is manufactured, matters. CBD water and other CBD drinks need to be made with a re-engineered technology that helps suspend the product in liquid, which may make them different from full extract products.
What is CBD?
Cannabidiol is one of two main ingredients in both the cannabis plant and its relative, hemp. Unlike the other main ingredient, THC, CBD does not produce a high. Cannabis tends to have more THCA and hemp has more CBD.
In the United States, most CBD comes from hemp which must contain less than 0.3 percent THC for it to be legally grown, as stipulated by the 2018 Farm Bill. Hemp is used for ropes, paper, carpets, etc. If you're interested in CBD oil or hemp oil then read this article about the difference between these two products and how to purchase them legally.
Is CBD legal?
One of the more confusing areas in U.S. law is when it comes to CBD and other similar substances derived from marijuana that is still listed as Schedule I controlled substances by the federal Drug Enforcement Administration. 36 of a total 50 states have legalized small amounts of Tetrahydrocannabinol (THC), which means it should be legal. Research shows that hemp containing 0.3% or less THC content is not psychoactive and so is legal in most states.
FDA has approved only one CBD-derived drug, Epidiolex, for rare forms of pediatric epilepsy. The consumer CBD market is largely unregulated. While it's always best to work with a licensed medical dispensary or a medical professional, as Dr. Goldstein recommends, consumers should also exercise caution when purchasing CBD products online without seeing the manufacturing facilities in person and considering the source of ingredients.
What is CBD water?
The CBD water market is a $1.4 billion industry, according to Zenith's estimate of 25% annual growth over the next five years. You can also get CBD coffee, CBD sports drinks, and other items such as CBD tea and sodas.
CBD in water is complicated to mix. "CBD is fat," Dr. Goldstein explains, "to dissolve then it needs something that's oil to be mixed with. "Fat mixed in water is like oil and water. They won't mix."
Nanotechnology can structurally change fat molecules. The result is a nanoemulsion."A homogenized oil will rise to the top of the water if you don't add some form of CBD that is compatible with water." Hydrating with water becomes a challenge when it has to compete with food, thirst, dry air, and warm temperatures.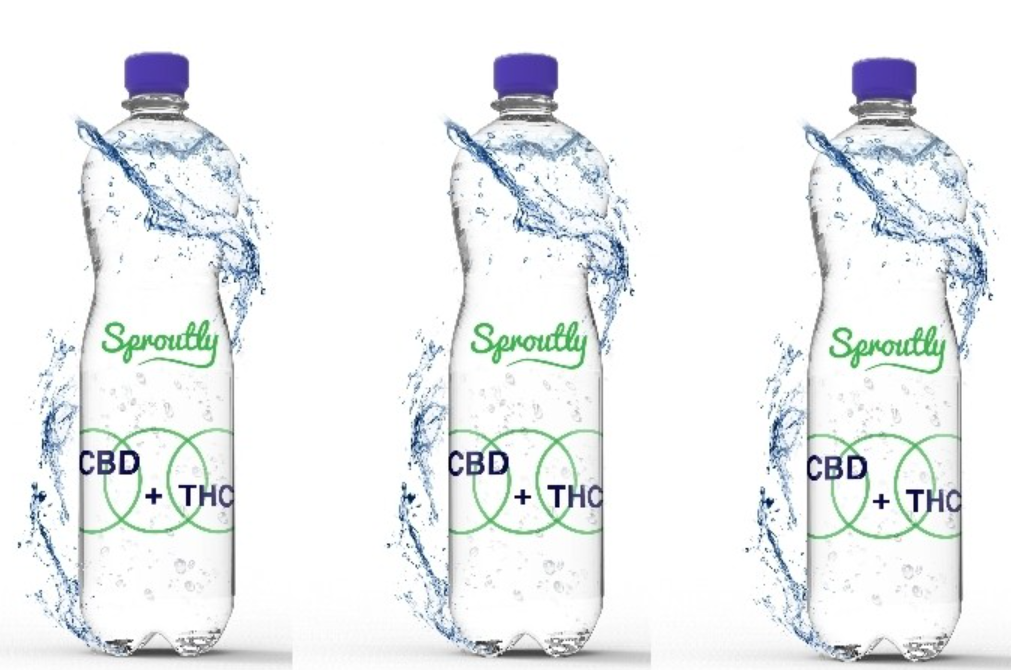 Although CBD-infused beverages are not yet well studied, it may mean your body absorbs the substance more quickly so it starts working sooner (in maybe as little as 20 minutes). It's important to keep in mind that once CBD is delivered via water, the effects may not be maintained for very long.
"If it acts more quickly, it stops acting quickly, whereas dietary or ingestible effects could last over four hours easily."
Furthermore, it is important to note that CBD water contains low levels of CBD and there can be variations between brands.
Types of CBD water
The three main types of CBD water are ingested (CBD capsules), inhaled, eaten (CBD edibles), or rubbed onto skin (CBD creams).
Full-spectrum CBD: Contains all of the components of hemp plants, including CBD and trace amounts of THC.
Broad-spectrum CBD contains components except for THC.
CBD isolates: Contains only CBD.
Where To Find Cannabis Products that promote wellness in your life. When it comes to finding the best cannabis products, we recommend opting for a full-spectrum or broad-spectrum product to get the most benefits.
CBD dosing
Dosing for CBD is important regardless of whether you are taking the capsules or vaping the oils. One problem with the lack of guidelines for dosage is that except for FDA-approved Epidiolex, there are no real documented doses. Each individual has to figure out for themselves how best to rent an apartment. There is a range in how long it takes to metabolize drugs depending on the individual. Doctors face challenges too- even doctors in charge of regulating legalization are divided on what constitutes high levels of THC.
CBD has been studied as a treatment for sleep problems, anxiety, and pain in a range of doses, from 1 mg/day to 600 mg per day or more. Experts generally recommend using hemp-derived CBD in minimum amounts to avoid side effects including lethargy and high costs.
ProjectCBD recommends that new users of CBD start small and slow, gradually increasing the dosage as their needs are fulfilled. If you do not reach your weight loss goals the first time, don't get discouraged. You may have to experiment with a different dose or consult a specialist if.
How to buy CBD water
The quality of CBD water products varies enormously, which means you'd be well advised to do your research before buying. Finding a good company to use is important.
And if you still decide to buy CBD water, remember that light and air exposure can degrade it.