What is Medical Cannabis?
Medical cannabis is marijuana that is consumed for medical purposes by a registered medical cannabis patient, who is prescribed medical cannabis by an authorized healthcare practitioner.
Medical cannabis can be the dried plant matter which is the flowers/buds of the plant, cannabis oil, capsules or softgels, edibles, beverages, cartridges, pre-rolls, and topicals. All of these products are produced and lab tested by a Health Canada approved Licensed Producer.
There are two main components in the cannabis plant, CBD (cannabidiol) and THC (delta-9-tetrahydrocannabinol), which both belong to a class of compounds called cannabinoids. Other cannabinoids exist, but less is known about the effects of these compounds when treating medical conditions and symptoms.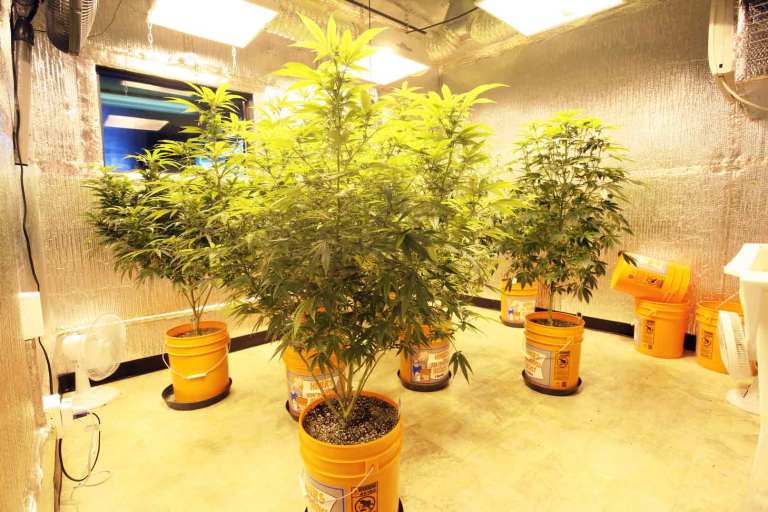 CBD has neuroprotective, anti-anxiety, and anti-inflammatory properties which can help to relieve pain and does not make people feel "high" or have any euphoric feelings. Many people report great relief from strains of medical cannabis that are rich in CBD.
THC also has some pain-relieving effects and believed to cause the psychoactive effects or the "high" of cannabis. Patients often report that strains containing levels of THC also help with sleep, depression, PTSD, pain, and more.
Products that are available come in a variety of strains, strengths, and doses, allowing patients to be in control of what they're using. Some products are CBD only, while some are a 1:1 balance of CBD and THC, and others are just THC. Make sure to know what you're using before consuming any cannabis products.
How Does Medical Cannabis Work?
Ingesting and inhaling cannabis react differently in your body and you should always remember to start low and go slow.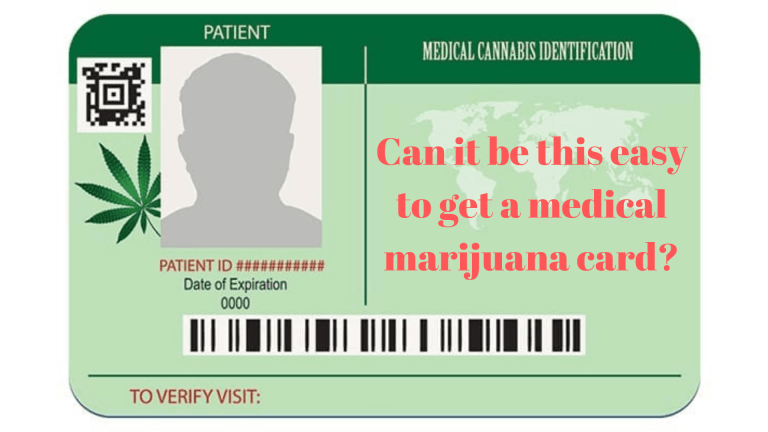 When cannabis is heated in a vaporizer, cartridge, or smoked (not recommended), the marijuana will release THC and/or CBD into the body, which can be felt in as little as 2 minutes, lasting up to 12 hours.
If you are ingesting medical cannabis in a softgel capsule, oil, or edible the effects can be felt within 30 minutes, up to 4 hours, and lasting up to 24 hours.
When these compounds enter the body, they act to prevent the nerve signals coming from the site of pain from being understood by the brain.
Will Medical Cannabis Make Me High?
You do not need to 'get high' to benefit from medical cannabis. Cannabis contains two main compounds – CBD (Cannabidiol) and THC (tetrahydrocannabinol). THC is the compound that creates that 'high' or euphoria effect and CBD is non-psychoactive, meaning there is no 'high' obtained from it. Both compounds are medically beneficial and used often in combination with each other for best effect. Our goal as a clinic is never to have a patient feel high or uncomfortable, but to use cannabis to find symptom relief, which can often be achieved with small amounts of THC in conjunction with CBD.
Many patients choose to use strains that are very low in THC, and rich in the compound CBD during the day to manage their symptoms, without feeling 'high'. Based on your needs, we will create a personalized treatment plan that addresses your concerns and treatment goals to ensure maximum relief and improved quality of life.
How do I Purchase my Medical Cannabis in Canada?
After you consult with an Apollo healthcare practitioner, you meet with an Apollo educator who will work with you to find the best products and strains for you. We will send your prescription to an approved Health Canada Licensed Producer of your choosing where you will register and/or create an account. We can walk you through this. Once your account is approved and ready to go, you will receive an email or call that you can now fill your prescription online or by phone. If you need any help, our team is here to support you.
You will be required to pay for your medical cannabis using any major credit card, visa-debit, or prepaid card. Some LPs offer direct bill payments through the bank. The licensed producers are not permitted to accept payment by any other method (e.g. debit card, cash, cheque, money order).
Once the payment has been processed, you'll receive an email you know the day your prescription will be shipped with tracking provided. Your medication will be delivered to your door by courier or Canada Post.
What is The Price Range of Medical Marijuana?
The price of medical marijuana depends on the strain of cannabis and the dosage you are prescribed. Online medical cannabis offered by licensed producers range in price from $2.50/gram to $15.00/gram. You're in control of what you order and quantity as you can purchase up to 30 days' worth of medical cannabis at one time. Certain Licensed Producers also offer compassionate pricing to those that qualify which can include seniors, low income individuals, and those living with a disability.
Can I Get a Medical Cannabis Prescription Without a Doctor's Referral?
If you're unable to get your family doctor to fill out our referral form, that's OK. Simply give us a call or fill out this form and we'll book you in. We will collect your medical history prior to seeing a healthcare practitioner to ensure medical cannabis is right for you.
You can easily print out a referral form here to bring to your physician or you can self-refer and let your educator know you wish to keep your doctor in your circle of care and we'll send notes over. We're here to help you feel comfortable, safe, and secure in every step of your journey.
Do I Have to Purchase The Maximum Amount on my Prescription?
No. Patients are in control of what they purchase and can order once a month or more, with a maximum monthly order adding up to one month's supply. For example, if a patient is prescribed 1 gram / day (30g /month)then they can choose to purchase only 15 grams in the beginning of the month then an additional 10g at the end (25g total). The remaining 5 grams does not carry over into the next month. In the following month, patients can order again up to 30 grams at once or broken into a few orders.
Is Medical Cannabis Covered by Insurance?
In most cases no, but many insurance companies are beginning to include it as an option for companies to include in their employee benefits. Currently, most health insurance companies are allowing medical cannabis to be claimed under one's HealthCare Spending Account (HCSA/HSA) as a reimbursable expense. You can read more here about medical cannabis and insurance in Canada, including how to claim it under your HCSA. Please always check with your insurer/workplace to ensure medical cannabis is covered under your HCSA. As continual research comes out, we look to see more insurance companies start to offer coverage.
Rules And Regulations For Purchasing Medical Cannabis
According to Health Canada, you can only place an order for and buy up to 30 days' worth of cannabis at a given time. For example, if your prescription is 2 grams per day, the most that you can buy at a time is 60 grams of cannabis (2g x 30 days = 60g). Your prescription resets every month so you'll have access to 60g each month. Please note that you can only purchase more medication within a 30 day period if you are written a prescription for a greater dose. If you need more medication, please set up a follow-up today or call the clinic for help.
You are legally allowed to carry with you the maximum amount of cannabis that you are permitted to buy for 30 days. In this example, 60 grams would be your possession limit.
You are legally allowed to carry with you the maximum amount of cannabis that you are permitted to buy for 30 days (in the example above this would be 30 grams).
There are many intricacies to purchasing medical cannabis, many of which are regulated by Health Canada. Apollo Applied Research Inc. will help to manage these intricacies for you. Should you have any questions about this process, you should contact your licensed producer or Apollo Applied Research Inc. directly.