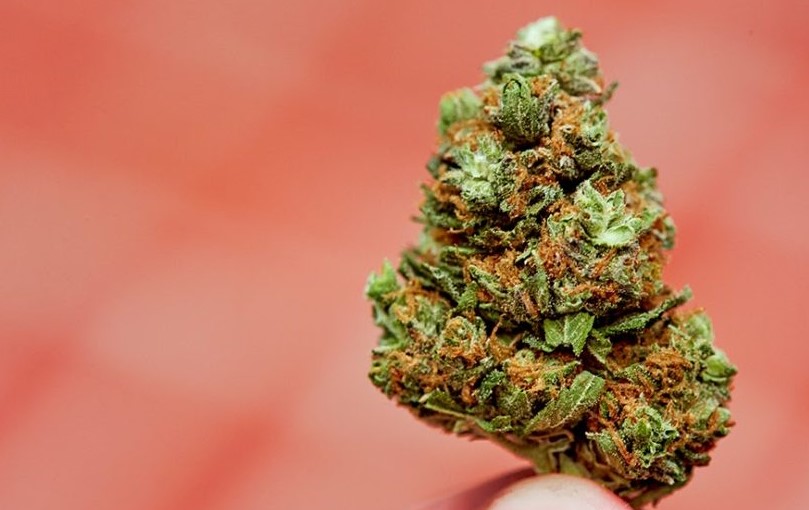 Definitive list of the best sativa strains in 2021. Ranked by the strongest sativa strains, most energetic, creative, productive, pure and landrace sativa strains. All for sale as marijuana seeds with shipping to the USA and worldwide.
With 2021 just around the corner, it's time to start getting prepared for the influx of new strains the market produces. Before that happens, we figured we'd talk about some of the best Sativa strains currently available that you have to smoke in the new year. With some classics and some strains just developed in the past few years, we've provided a nice list of the best Sativas you'll find in your local dispensary. No matter what kind of smoker you are, you're sure to fall in love with some of these energizing strains.
Super Lemon Haze
The Super Lemon Haze strain is not new to the cannabis world, but it's definitely one of the community's favorites. As the name suggests, this Sativa strain is all about the citrus. As soon as the bud's aromas hit your nose, you'll know that you're smoking on Super Lemon Haze: say hello to zest and citrus galore.
These bright, refreshing tasting notes make for the perfect Sativa strain. Sativas are known for producing incredibly uplifting effects, typically good for getting through the day and checking things off your to-do list. Super Lemon Haze, specifically, is popular for its stress-reducing, euphoric mind buzzes that everybody deserves to experience in 2021– especially after the year we've had.
Tangie
A revitalized version of the famous Tangerine Dream strain, Tangie has quickly made a name for itself as a lively yet relaxing Sativa strain. When smoked, you can pick up flavors of orange, clementine, lemon, and, of course, tangerine. Just this flavor profile alone has been enough to entice many cannabis connoisseurs.
Smoking this blissful but calming Sativa provides a wonderful balance for any stoner. As your mind is full of only the happiest thoughts, you'll notice your muscle start to relax into a pain-free pile. Ideal for helping with your most stressful days, puffing on Tangie in 2021 is wonderful for all you wound-up, way-too-busy smokers out there.
Sour Diesel
Another classic Sativa strain that has to be brought into the new year is Sour Diesel. This skunky, gassy Sativa strain encompasses all the most pungent, signature aromas that the cannabis plant brings. When you're looking for some bud to take you back to the good ol' days, Sour Diesel is the best Sativa to do it.
Along with being pungent and quite diesel-like, this strain is also sure to get you high. Like, really high. Typically, Sour D grows at incredibly strong potencies with THC percentages much higher than your average strain. Because of that, this strain grew widely popular with medical patients and experienced stoners alike; anyone who needs an extra dose of relaxation, pain relief, and psychoactivity can find solace in this stinky Sativa. In our opinion, this will easily be one of the best Sativa strains to smoke in 2021.
Hulkberry
Hulkberry may not be a strain you've tried yet, but it's time to make it your go-to Sativa in the new year. Made from the popular OG Kush and Strawberry Diesel, this gassy yet sweet strain is best for those looking to experience an unreal head high. Hulkberry is another extra-potent strain, not typically recommended for new smokers. That being said, this Sativa-dominant strain is perfect for all you experienced stoners looking for a high-quality strain that actually gets you high. (And at almost 30% THC, how could you not?)
Easy to grow on your own but even easier to smoke, Hulkberry is a new strain that you've got to take into 2021. As one of the best Sativa strains we've come across in a while, both in flavor and potency, we recommend Hulkberry to every stoner looking to upgrade their smoking experience.
Durban Poison
Another classic Sativa, Durban Poison is one of the most sought-after and well-loved strains in the world of cannabis. On its own, the fragrances and flavors that Durban Poison brings are enough to make any smoker fall in love: this strain produces sweet, fruity flavors paired with slightly spicy notes that are truly unlike any other Sativa. Alongside this incredible flavor profile, you're left with super uplifting effects that'll help you float throughout your day without a worry (and probably with a few giggles).
While we love enjoying this flower's tastes on its own, we've found that pairing Durban Poison with one of King Palm's innovative Berry Terp Flavored Rolls is easily the way to go. King Palm's Flavored Rolls contain food-grade terpenes within their corn husk filter tips, so you enjoy the flavors of your herb alongside the flavors of your roll. Since Durban Poison already contains such wonderfully fruity notes, these Flavored Rolls only enhance the flavor that much more. Truly, this combo will be the tastiest thing you'll smoke in 2021.
Strawberry Cough
Another one of the best Sativa strains to bring in 2021 is, easily, Strawberry Cough. This strawberry-based strain is sweet, floral, and oh-so potent. While we aren't quite sure just where this strain came from, it's obvious that it has some powerful parents.
This sweet yet skunky Sativa will bring smiles across your face the whole time you're puffing on it. After the year we've experienced, this is something we all deserve. So, as the clock strikes midnight, grind up some Strawberry Cough and start enjoying the true bliss this pure Sativa strain brings.
Blue Dream
Okay, you caught us: Blue Dream isn't technically a Sativa, it's a Sativa-dominant hybrid. However, the effects that this strain produces are clearly reminiscent of a nice Sativa, despite the name sounding so indica-like. Blue Dream is a great Sativa for 2021 because it results in a beautiful balance of both energizing and calming.
This strain is known to have quite significant THC levels which are great for both super experienced stoners and those who need stronger pain relief than others. No matter who you are, Blue Dream is a great Sativa-dominant hybrid to get you feeling uplifted, decompressed, and stoked about your day or night.
Green Crack
Finally, we come to one of the most hard-hitting Sativas on the market: Green Crack. Sometimes known as Green Candy depending on where you're at, this incredibly energizing strain induces creativity and motivation like you wouldn't believe. The start of a new year can be stressful for anyone, but the Green Crack strain can help make that stress feel practically non-existent after just a few puffs.
You'll love the sweet, tangy notes that this Sativa strain brings. It's deliciously fruity yet herbaceous, leaving an explosion of flavors in the mouth. Both as pure flower or transformed into a concentrate, Green Crack is one Sativa strain you just can't forget about in 2021.
Each of these sativa strains is so unique, and we really do love them all! It was painful leaving some of our favorites off this list, too, but we hope you can see why we made each selection.
As you consider each of the best sativa strains, weigh their benefits, qualities, and traits against exactly what you are looking for. We hope this list helps you find the best sativa strain for you, and who knows—maybe we'll even discover a few more than force us to adjust.