The Time Wreck Indica won an award at the High Times Cannabis Cup and stole the hearts of many cannabis consumers. This strain is a powerful and sometimes disorienting mix that may overwhelm inexperienced users, therefore it should be treated with care.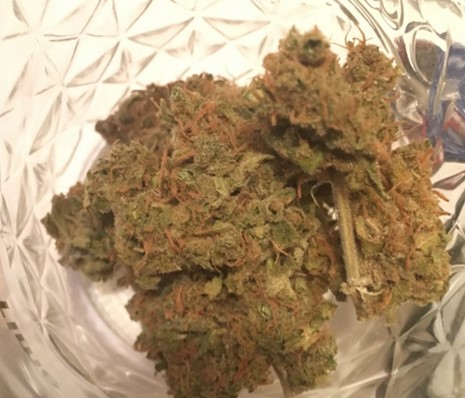 In 2011, the breeder Dioxide created Timewreck by crossing Vortex with Blood Wreck for TGA Subcool Seeds. What resulted was a highly potent and cheesy strain that is both exciting and soothing, with a powerful psychotropic high that may be too much for some novices.
Timewreck is a 70% sativa that has an above-average THC concentration. It's best for people with some experience under their belts since it might overwhelm and push them over if they don't have much of it. Timewreck is ideal for novice growers because it isn't picky about the conditions in which it is grown, as
Effects
Timewreck is a strong-THC strain that is recognized for giving a cerebral and physical burst of energy. This sativa-dominant hybrid can brighten your day with its optimistic, uplifting effects, making you feel more positive and energized.
Timewreck is a great strain for those days when you need to be more euphoric and enthusiastic, brightening dreary days and boosting productivity. It's popular among consumers because it adds a nice touch of color to their thinking, making them feel happier and more satisfied with their lives.
Timewreck is touted as a useful wake and bake strain since it can help you stay more focused than even a large cup of coffee. This sativa-dominant crossbred is fantastic for those days when you need to squeeze in a solo workout session to clear your thoughts.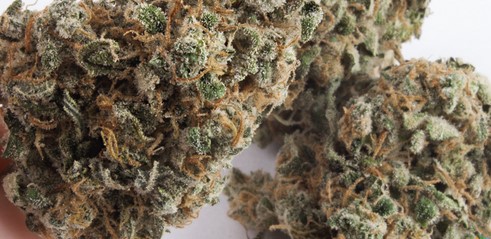 Fragrance
The aroma of Timewreck is quite pungent and distinctive, allowing connoisseurs to determine its strain. This cross has a general earthy scent, with a variety of sour notes that taste like fresh lemons, limes, and other pungent and sour fruits.
Flavors
Timewreck has a unique and distinct flavor profile, which might lean toward cheesy or sweet and fruity. This mostly sativa blend will have a strong and woody flavor in your mouth with undertones of sage and sweet fruit that leave a sticky residue on your tongue that reminds you of cheese and lemon.
Adverse Reaction
The high amounts of THC and its overall potency may be responsible for some Timewreck's side effects. When smoking this strain, you should expect a dry mouth feeling, as well as dry and itchy eyes.
A mild headache is the most common adverse effect for some people, while others may experience a little anxiety. Timewreck may make you feel dizzy at times, therefore it's best to take it easy on the dosage to minimize its side effects.
Medical
Timewreck is a valuable medical marijuana strain that improves the lives of many long-time patients. This cross is mostly utilized to treat depression, as it has the ability to radically lift their spirits and induce a considerably sunnier attitude in general.
Chronic pain affects millions of people all over the world, and individuals with this condition can benefit from the usage of this hybrid since it may help to soothe a variety of pains and inflammations. Timewreck may also be beneficial to patients wanting to cure their chronic tiredness, as it is energetic and encouraging.
TimeWreck is also suggested to individuals suffering from mild stress who want a way to relax their minds while still relaxing their bodies. This strain has the ability to relax the mind without making the body heavy in low doses, and it may be sedating in higher dosages.
Growing
Timewreck can be a very rewarding variety to grow, and is generally easy to cultivate and uncomplicated in terms of its needs. This strain needs a generous dose of sunshine to flourish and is quite resistant to most common molds and other diseases.
Flowering Time
Indoors
This strain grown indoors can be expected to take an average of about 8 to 9 weeks to be ready for a harvest. Timewreck can yield an average of about 17 ounces of fresh bud per square meter cultivated.
Outdoors
Timewreck grown outdoors can yield around an average of 21 ounces of bud per plant. This strain should flower throughout the late summer and can be expected to be ripe for plucking around the middle to end of October.
Have you ever smoked or grown your own Timewreck? Please let me know what you think about this marijuana strain in the comments below.