Mango is a sativa-dominant hybrid strain created through crossing KC 33 with Afghani. This strain has euphoric and uplifting qualities that will undoubtedly improve your mood. Mango is purported to be a creeper variety, which means that the effects may take some time to appear. This Mango has large buds that are the size of a softball and takes 9-11 weeks to bloom, according on growers. Buy Mango Strain using https://budmobile.ca/ .
MANGO STRAIN OVERVIEW
This cannabis strain, which is also referred to as "Mango OG," has a pleasant mango aroma with a touch of sweet citrus. It also helps to relieve stress and anxiety, as well as symptoms of depression and pain.
What is the Mango Strain?
The Mango strain is a cross of the original Mango strain with KC33 and Afghani, which was first attempted in 1991. It was supposedly developed by a hippy in the 1960s, and today's variety is actually a cross of the original Mango strain with KC33 and Afghani, a combination that had been tried for the first time in 1991.
In 2002, the strain took third place in the best indica category at the High Times Cannabis Cup and saw a resurgence in 2009 when it was dubbed one of the magazine's top seeds of the year. It's a strain with an excellent tropical fragrance and big buds that is well-known.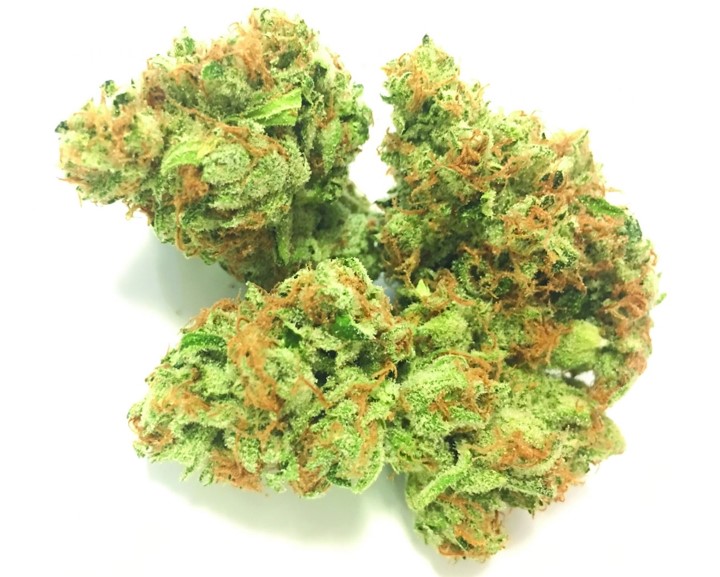 Aroma
The Mango strain marijuana has a wonderful fruity aroma that combines mango, citrus, and an earthy scent to fill a room. This type just takes a sniff to entice you in.
Flavor
Mango tastes sweet and sour on the tongue, with a tart aftertaste. The tropical taste blends with a creamy lemon flavor on the exhale, making it seem like you're eating dessert rather than marijuana. The mango's sweet and sour notes tickle the tongue, as well as its sour tang. There is also an underlying earthy citrus aftertaste
Appearance
Mango has shades of yellow and green; and once it is almost harvest time, you should also see huge buds with shades of red and violet on the leaves.
Mango's relaxing properties come from the vibrations that it generates. Mango is an excellent choice for individuals who are stressed or depressed because of its positive vibes. Pain management isn't beyond its grasp, as it can have a numbing effect on the body at times. When smoked in larger amounts, Mango may have a rather sedating impact, making it a fantastic option for insomniacs.
Growing Mango might catch you a bit off guard at first, as it seems like the plants aren't doing much of anything. While they start off slow, buds eventually reach the size of softballs and can become very heavy for unsupported branches. Expect a high yield after anywhere from 8 to 11 weeks, and grow inside or outside as Mango does either nicely.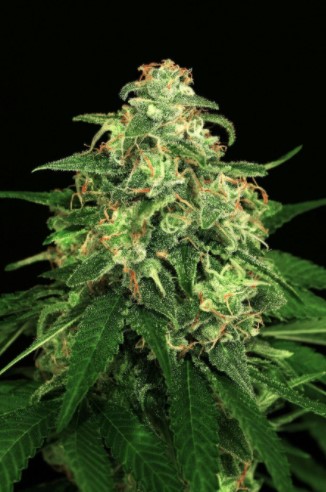 There's something about a strain with a long history that makes you wonder who got high decades ago, and Mango is no exception. You'll want to keep this one around if you enjoy a powerful fruity vibe or need a little more soothing energy.
Medical Benefits of Mango Marijuana
Mango is a wonderful medical marijuana strain because of its high CBD content. Because of its soothing effect, it's frequently used to treat chronic stress disorders. Mango weed is supposed to be a powerful analgesic, so use it to relieve persistent pain and muscular spasms and joint aches.
If you have PTSD or depression, Mango marijuana can also aid you by helping you feel more positive. We recommend taking advantage of its relaxant properties by using it in the evening. If you suffer from insomnia, use this weed an hour before bed to see if it helps you get much-needed sleep.
Possible Side Effects of Mango Weed
The high CBD concentration of this strain ensures that you get a strong high without being overwhelmed. While some strains with a THC content of over 20% might cause anxiety and paranoia in some users, the primary side effects are minor, such as a dry mouth and itchy eyes. If you're a first-time user who overdoes it the first time around, you might feel dizziness or a slight headache.
Final Thoughts on Mango Cannabis
We've heard that Mango marijuana is one of the best strains ever smoked by seasoned smokers. It's a must-try weed because of its gorgeous mango flavor, and it isn't particularly difficult to grow for beginners. However, when cultivated indoors, the yield is fairly modest, so keep that in mind.
Mango is unquestionably a night time strain because it helps you to relax and feel calm. Although it provides an initial energy boost, you will quickly decide that relaxing on the sofa or in bed is a better option than trying to perform any activities. Make sure you use a sensible amount and keep a glass of water and delicious snacks nearby.